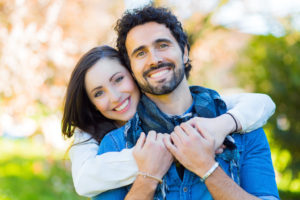 Your smile is one of the first things people notice about you, and having a great one can reap both professional and social rewards. Cost shouldn't be a factor when you are thinking about ways to improve the health and beauty of your smile. But, of course, the reality is that your budget is always a consideration. Porcelain veneers are a fabulous cosmetic dentistry treatment, but they do come at a higher price than other options. If you think of them as an investment in yourself, though, you may see that porcelain veneers are worth their weight in gold. Keep reading to get a better idea of all the factors influencing the cost of dental implants.
High-Quality Materials
Porcelain veneers look and feel just like your natural teeth — except, of course, better. Porcelain is a material that reflects light in the same manner as the tooth enamel you were born with, so the final result will be virtually indistinguishable from natural teeth. And, because porcelain is non-porous, it will not absorb the colors of what you eat and drink over time, either. That makes porcelain veneers sort of like a permanent teeth whitening treatment. Given these significant cosmetic benefits of dental porcelain, it is not a surprise that the material comes at a higher price than other options, like cosmetic bonding or a dental crown.
A Lasting Investment
When cared for properly, dental veneers can last for up to 20 years. They will eventually need to be replaced due to natural wear and tear that occurs over time — but the replacement process is as simple as the original treatment. When you pay for veneers, you are paying for a dazzling smile that you can enjoy literally for decades to come.
High Value of Dental Veneers
The seemingly high cost of porcelain veneers really reflects the value that comes with them. Patients who choose this option often report higher self-confidence and an improved quality of life.  A beautiful smile is just about priceless — but that doesn't mean you can't achieve it with porcelain veneers. As an elective procedure, veneers are not covered by dental insurance, but you can make smaller, more convenient payments when you finance them through CareCredit.
Are Dental Veneers Right for You?
The only way to find out whether or not veneers are right for you and how much you can expect to pay for them if so is to schedule an appointment with your cosmetic dentist. Many adults can benefit from this option. Don't wait to find out if you can, too. You deserve to enjoy the most confident, beautiful smile!
Meet the Practice
At Paraiso Family Dental & Orthodontics, Dr. Gary Chaffee and his staff offer excellent general, restorative, and cosmetic dentistry services from the comfort of a state-of-the-art office. To learn more about porcelain veneers, including whether or not you are a candidate for this option, do not hesitate to get in touch by calling 805-480-0033 today.