Emergency Dentistry – Newbury Park, CA
Quick Treatment for Urgent Dental Problems
Dental emergencies can happen at any time. When they do, you need to remain calm and call Paraiso Family Dental & Orthodontics right away for an emergency appointment. We don't just stop your pain; we identify the root cause and put together a plan to treat it as quickly as possible. Dr. Chaffee has been practicing dentistry for more than four decades, and he's prepared to put all of that experience to good use saving your smile with emergency dentistry in Newbury Park, CA.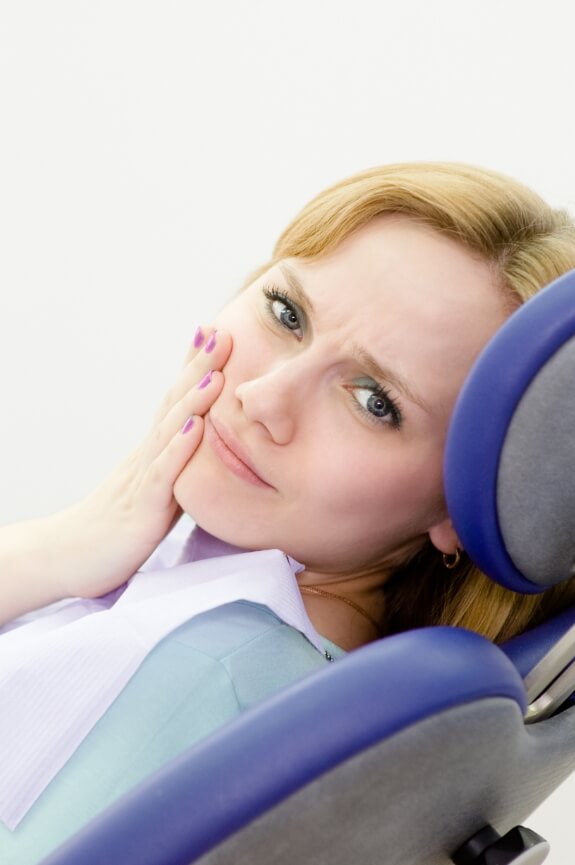 Why Choose Paraiso Family Dental & Orthodontics for Emergency Dentistry?
Same-Day and Weekend Appointments
Convenient Location with No Traffic
Dentist with Decades of Experience
How We Treat Dental Emergencies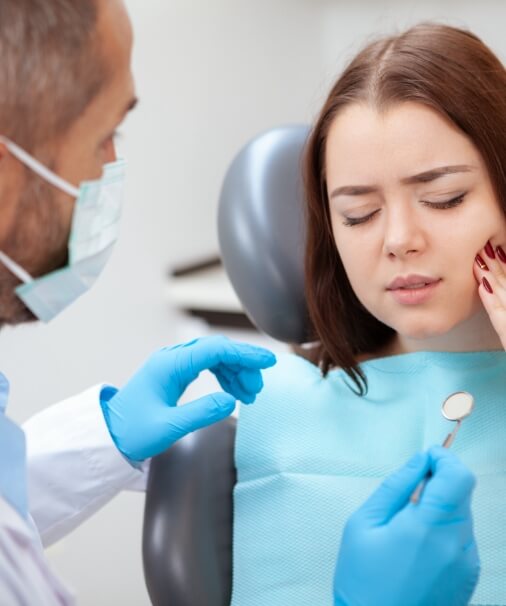 While no two dental emergencies are exactly alike, we generally follow these steps for treating them:
When we receive your call, we'll give you advice for temporarily managing the pain and protecting your smile from further damage on your own. We can then set up an emergency appointment for you. We offer same-day and weekend emergency appointments.
Once you arrive, we'll treat any severe pain you're experiencing and perform a complete examination of your teeth and gums, which will likely involve taking X-rays. Our goal is to locate the source of the problem and determine just how extensive the existing damage is.
We'll give you recommendations for treatment based on our findings. In addition to explaining why the treatment is necessary, we'll also go over the timeline and the estimated costs involved.
After a course of treatment has been decided on, we'll do everything we can to complete it as soon as possible so that you can find relief and restore your smile as soon as possible.
The Most Common Dental Emergencies
Some dental emergencies are characterized by the pain they cause while others are known for the physical damage to the teeth and gums that they involve. Below is a list of some of the most common types of dental emergencies; call us immediately if you notice the following symptoms, and we'll make arrangements to see you as soon as we can.
Understanding the Cost
of Dental Emergencies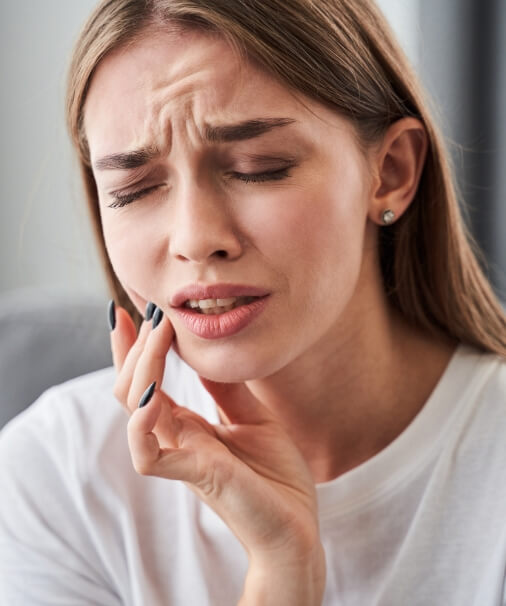 Once you've made your emergency appointment, you'll probably start worrying about the cost of your emergency. Our first priority will always be to get you out of pain and restore your oral health, but we will only move forward with a given procedure after we've given you a reliable estimate of how much you'll pay. Some treatments are as simple as placing a filling while others (such as root canal therapy or extraction) are more complex; the final price will be determined by what is truly necessary for your oral health.
Keys to Preventing
Dental Emergencies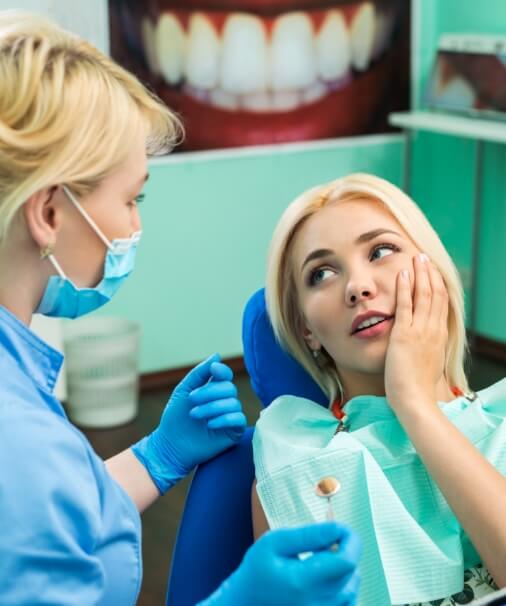 You can save yourself time, money, and trouble by not having a dental emergency in the first place. You can't prevent every problem, of course, but you can lower your personal risk for dental emergencies by:
Brushing and flossing two times every day
Visiting our office for a checkup every six months
Not opening packages with your teeth
Breaking bad habits like smoking or chewing your fingernails
Eating oral health-friendly foods as opposed to sugary treats