Porcelain Veneers – Newbury Park, CA
Cover All of the Flaws on Your Teeth
Chipped, cracked, discolored or oddly shaped teeth -- you know they don't look good. When you're ready to permanently enhance the appearance of your smile, it's time to learn about porcelain veneers in Newbury Park and Thousand Oaks. A fast, transformative solution that takes care of a number of cosmetic dental issues, porcleain veneers in our Newbury Park, CA dental office provide the rejuvenation your smile needs.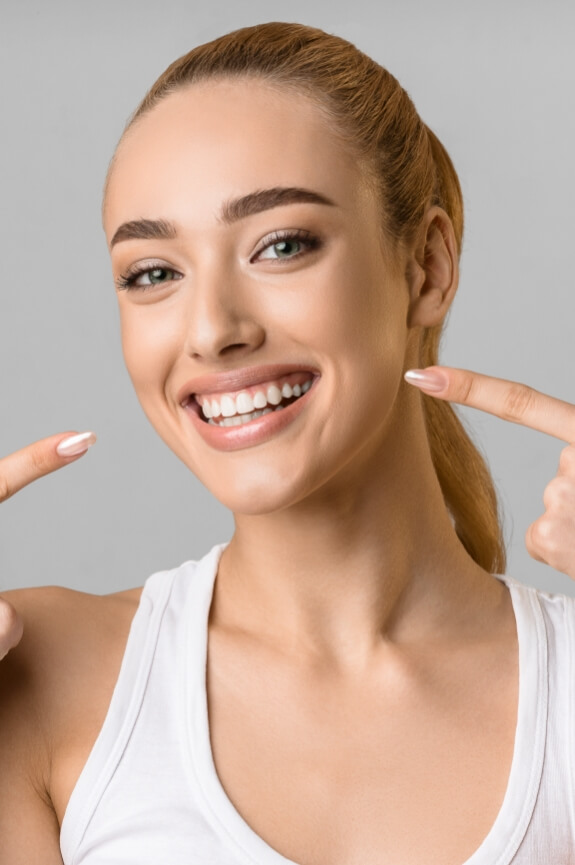 Why Choose Paraiso Family Dental & Orthodontics for Veneers?
Beautiful Porcelain Restorations
Dentist with Decades of Experience
Virtual Smile Design Technology
Permanent Smile Enhancement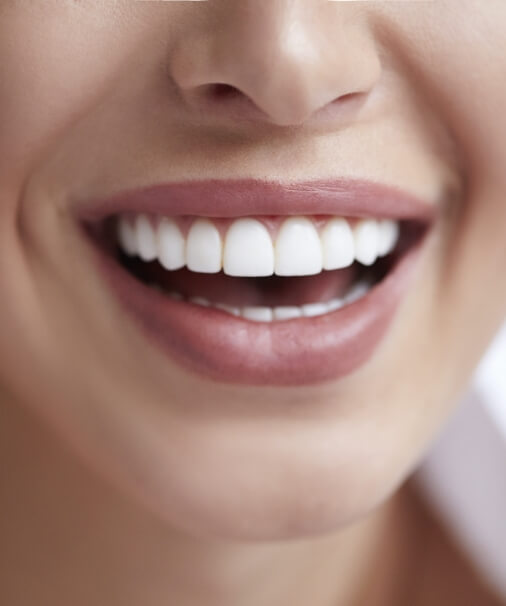 Ultra-thin caps made of porcelain, dental veneers are placed directly over front teeth that are chipped, cracked, stained, discolored, or that have been affected by any other cosmetic issue. Completed in just two visits to Paraiso Family Dental and Orthodontics, porcelain veneers can quickly transform even the most damaged smiles. So what can you expect from the procedure? Let's take a closer look.
First Visit: Preparation is Key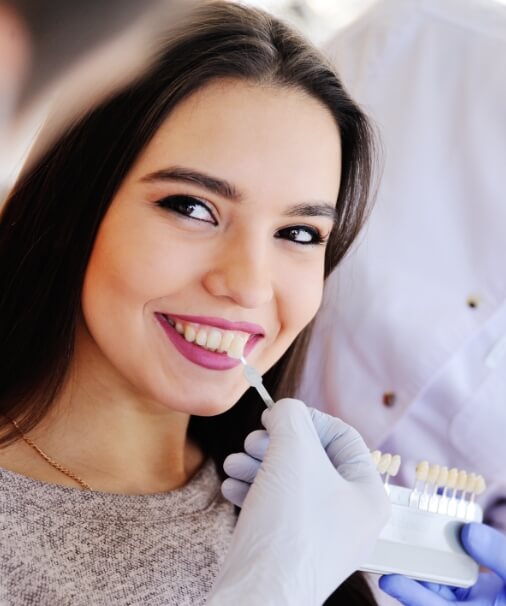 When you've decided that porcelain veneers are the ideal solution for your imperfect smile, we'll schedule your initial visit with Dr. Chaffee. During this first appointment, you'll get the chance to fully discuss your smile desires and goals -- it can help to bring in photos of what you do and don't like. We know everyone doesn't want a Hollywood smile, after all.
Putting it all together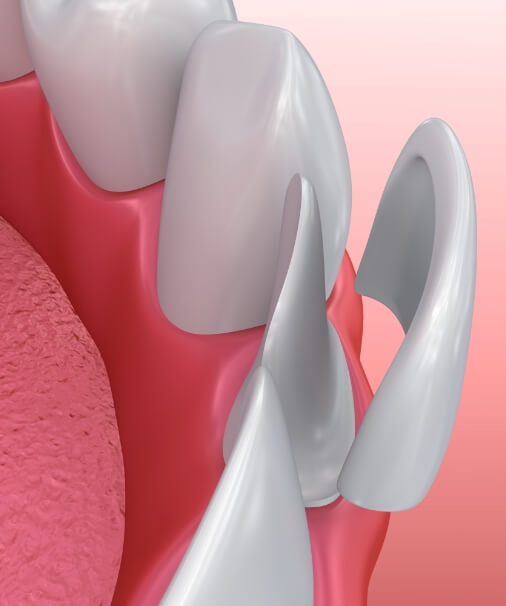 Once Dr. Chaffee has a thorough understanding of exactly what you wish to achieve with porcelain veneers, he will examine your mouth, face shape, coloring, symmetry, and everything else that affects the way your smile comes together. This way, he's able to construct the treatment plan that's just right for you.
Preparing your teeth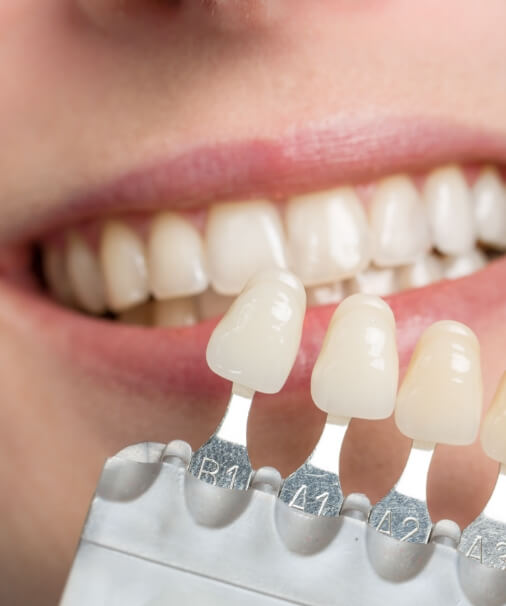 Before you leave your first visit, your teeth will be prepared for the dental veneers -- a process that involves buffing a tiny bit from the surface of your tooth (about the width of a contact lens) to make room for the new veneer. Then, he'll take impressions of your teeth for the construction of the new materials and send you on your way with a temporary dental veneer!
Second Visit: Expertly Crafted &
Ready for Placement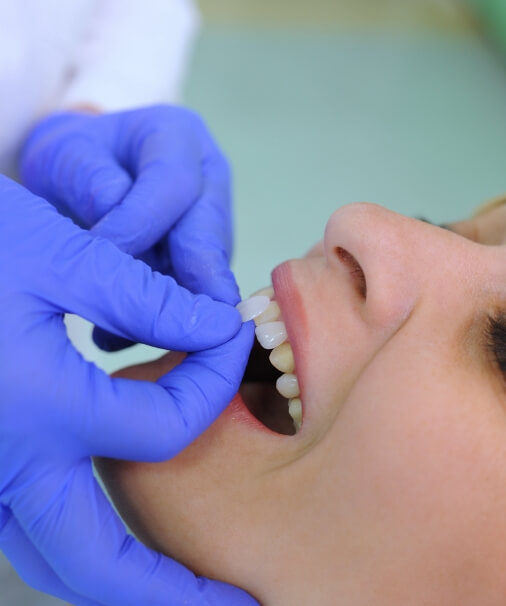 Once you come back for your second appointment, your dental veneers have been expertly crafted and are ready for placement. And trust us -- this is always an exciting reveal. Local anesthetic is available for your complete comfort, and you get the first look at and finally say on your new porcelain veneers. If everything is as it should be, Dr. Chaffee will permanently bond them on -- and then you walk out of our dental office with your brand new, beautiful smile!
Veneer FAQs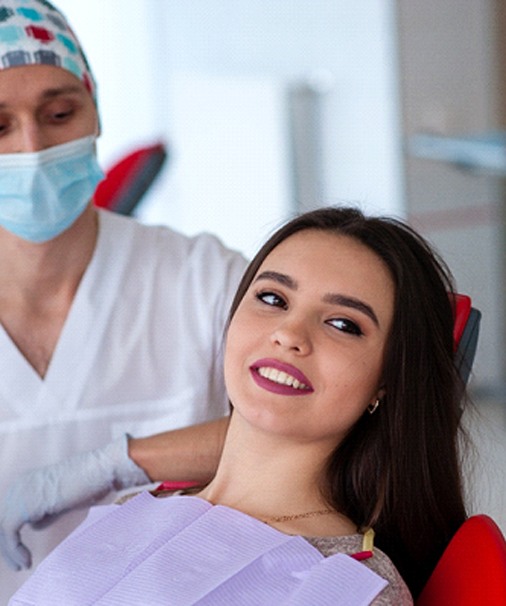 Are you thinking about getting veneers in Newbury Park? Since it requires the alteration of your natural enamel, it's completely normal to have a few questions before committing to the process. Although it's best to call our office, we understand you may want to do your research online instead. For your convenience, we've decided to answer some frequently asked questions we receive from patients. If you don't see the answers you're looking for, don't hesitate to get in touch with our team!
Are Veneers Permanent?
Because veneers will have to be replaced eventually, they're not considered a permanent cosmetic solution. However, the process of getting them is irreversible. Dr. Chaffee will remove a thin layer of enamel to ensure the veneers fit properly on your teeth. Unlike hair and nails, your enamel will never grow back once it's removed. For that reason, your prepared teeth will forever need to be covered with dental crowns or veneers.
Is There Anything I Can't Eat with Veneers?
After your teeth are prepared, you'll wear temporary veneers while you wait for your permanent ones to be made. During that time, you'll need to avoid hard foods (i.e., ice, fruits and veggies, candy), sticky foods (i.e., gum, caramel, toffee), and dark-colored foods and beverages (i.e., red wine, curry, soda). Once you get your permanent restorations, you can eat almost any food you want. However, you'll still want to exercise caution to avoid damaging your new smile. Make sure you drink alcohol sparingly as it can weaken the bonding material holding your veneers in place.
Do Veneers Give You a Lisp?
Initially, you may have difficulty pronouncing certain words or making specific sounds. That happens because your tongue isn't used to speaking with the veneers in place. Even though the restorations are thin, the tiny difference in thickness affects the way the tongue moves. The good news is that any lisp you develop is temporary and should go away as soon as you get used to the veneers. You can speed up the adjustment process by reading aloud, having more conversations with loved ones, and repeating difficult-to-pronounce words.
Can You Whiten Veneers?
Unfortunately, you cannot. Whitening products and treatments don't have any effect on veneers even if they've been stained. You'll need to have them replaced or shaded if you want to restore their brightness. That said, if you want to have both whitening and veneers done, you should start with whitening so the veneers can be color-matched to your teeth as they currently appear.