Teeth Whitening – Newbury Park, CA
Getting Rid of Tooth Stains and Discoloration
Time really takes its toll on a smile. Coffee, red wine, even healthy snacks like blueberries don't do the shade of our teeth any favors. When you're ready to regain your youthful, attractive smile, it's time for professional teeth whitening in Newbury Park, CA!
At Paraiso Family Dental and Orthodontics, we help patients achieve more attractive smiles with professional teeth whitening almost every single day. You might say we're the experts in building beautiful smiles -- we wouldn't correct you if you did.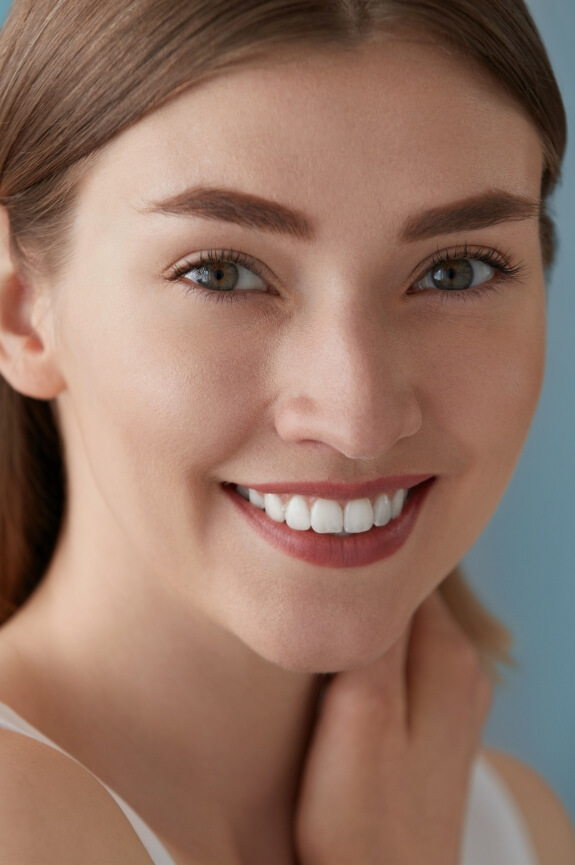 Why Choose Paraiso Family Dental & Orthodontics for Teeth Whitening?
Virtual Smile Design Technology
Reliable Zoom! Whitening Techniques
Experienced Dentist and Friendly Team
In-office Zoom! Teeth Whitening
In-office whitening provides dramatic results in just one hour. That's why it's a great option for patients looking for big improvements before a significant event, like a wedding or a reunion. Of course, patients who simply prefer efficiency love this fast option, too.
Zoom! whitening is a pretty incredible treatment. First, we place a plastic rubber covering around everything except your teeth to make sure the rest of your mouth stays protected during the process. Then we activate a powerful brightening solution with a special UV light in 15-minute intervals. And once the treatment is complete, you walk out of our dental office beaming -- proud to show off your new, dazzling smile!
At-Home Teeth Whitening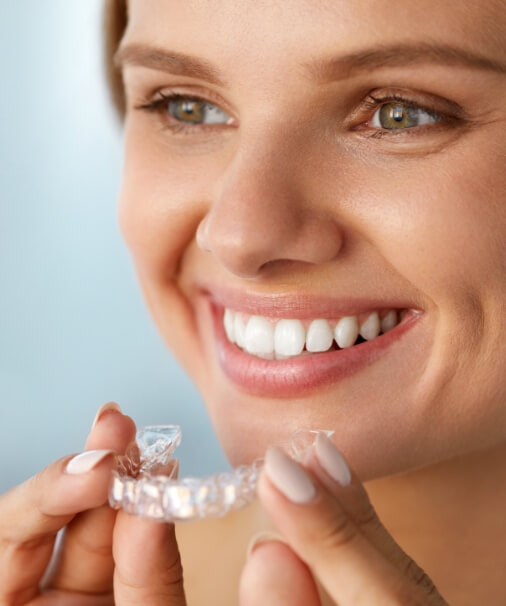 Patients who prefer to reveal their beautiful smiles gradually, from the comfort of their own home, appreciate the ease and privacy of at-home professional whitening kits. This option works using trays that are custom-fitted to your unique teeth, so you get the uniform whitening you want. Simply fill the trays with the special brightening solution and apply them to your teeth every night for two weeks, and we know you'll be astounded at the results once the treatment is complete.
Completely Safe Teeth Whitening Treatment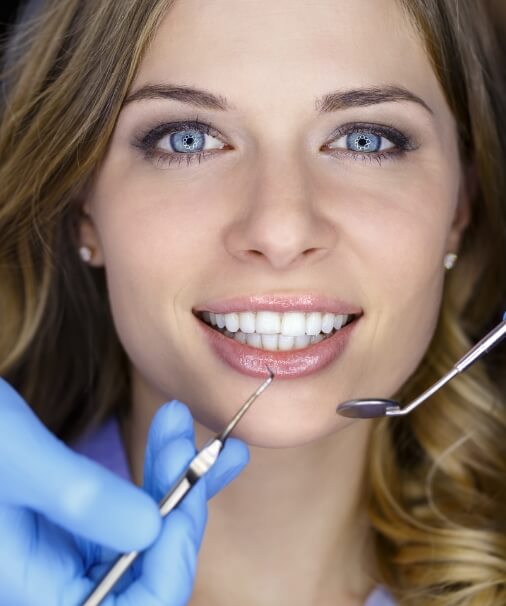 In your quest for a more youthful-looking smile, it can be tempting to stop by the drugstore on your way home to pick up an over-the-counter, one-size-fits-all whitening treatment. But we want to remind you that it's best to trust your teeth to the professionals who know best. Teeth whitening is a completely safe treatment, but it should always be overseen by your dentist. Additionally, over-the-counter options simply cannot provide the incredible results you get with professional-grade whitening.
Teeth Whitening Frequently Asked Questions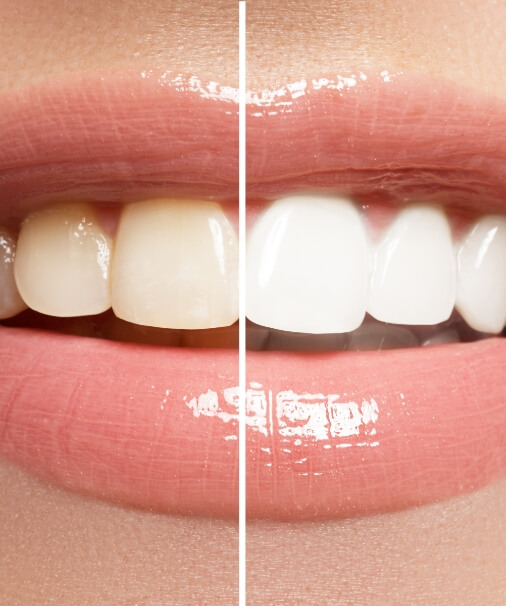 Are you ready to turn back the hands of time to reveal a brighter smile? Teeth whitening is an excellent solution to get the results you want; however, we know you have a few concerns. We'll take the time to explain the process and ease any apprehensions during your initial consultation. While you wait for your appointment, here are the answers to a few of the most common questions we're asked to help you feel confident in the decision you're making for your smile.
How Long Will My Results Last?
Your new smile can stay bright for a year or longer with the right aftercare. To protect your investment, you'll want to prevent new stains from occurring, so it's best to commit to your oral hygiene at home and visit your dentist at least twice a year. In addition, limit your contact with stain-causing foods and drinks, like coffee or tea. If you can't skip your morning cup of coffee, drink it through a straw and brush your teeth after you have finished it. It's also best to avoid smoking because tobacco can lead to new tooth discoloration.
How is Professional Teeth Whitening Different from OTC Products?
Over-the-counter whitening products might be convenient; however, they won't give you the results you want. They don't contain professional-grade whitening agents, so they won't deeply penetrate the enamel. If you achieve any results, they won't last.
Whitening treatments available from our dental office use a highly concentrated whitening agent to resolve stubborn stains. Your teeth can become as much as 8 shades whiter with results that can last with the right aftercare.
Will My Teeth Be Sensitive?
Modern whitening treatments are specially formulated to minimize any tooth sensitivity. If you develop any discomfort, it will only last for a couple of days before subsiding. In the meantime, you'll want to avoid hot or cold temperatures when eating or drinking to prevent any sensitivity.
Are Whitening Treatments Damaging to My Teeth?
Whitening treatments available from dentists are safer than ever when the manufacturer's guidelines are followed. Over whitening can cause tooth sensitivity and weakened enamel. As a result, it's best to only whiten your teeth under the supervision of a dentist.
How Much Does Teeth Whitening Cost?
There isn't a set fee for teeth whitening because the cost is determined by your specific treatment plan. We will provide you with a custom estimate during your initial consultation and discuss the fees associated with it. A member of our team will explain your payment options to achieve a bright smile without breaking a bank.
Since teeth whitening is considered an elective treatment, many dental insurances won't cover the cost; however, every policy differs. If applicable, we will work on your behalf with your insurance carrier to file the necessary claim forms to lower the amount you need to pay out-of-pocket.
How Can I Get Started?
Take your first step toward brighter teeth by contacting our dental office to schedule your consultation. We'll help you achieve a bright, confident smile.