Dental Crowns – Newbury Park, CA
Long-Lasting, Natural-Looking Restorations
At Paraiso Family Dental and Orthodontics, we offer porcelain crowns to restore your smile and repair damaged teeth to create a more radiant smile. With porcelain dental crowns in Thousand Oaks, we are able to repair a number of issues caused by damage to restore the function and appearance of your tooth. For those that have certain cosmetic flaws that hurt your smile's appearance, we can even use the crowns to hide these flaws for a more dazzling smile. We are here for you with the services you need to smile beautifully, including dental crowns from our Newbury Park, CA cosmetic dentist.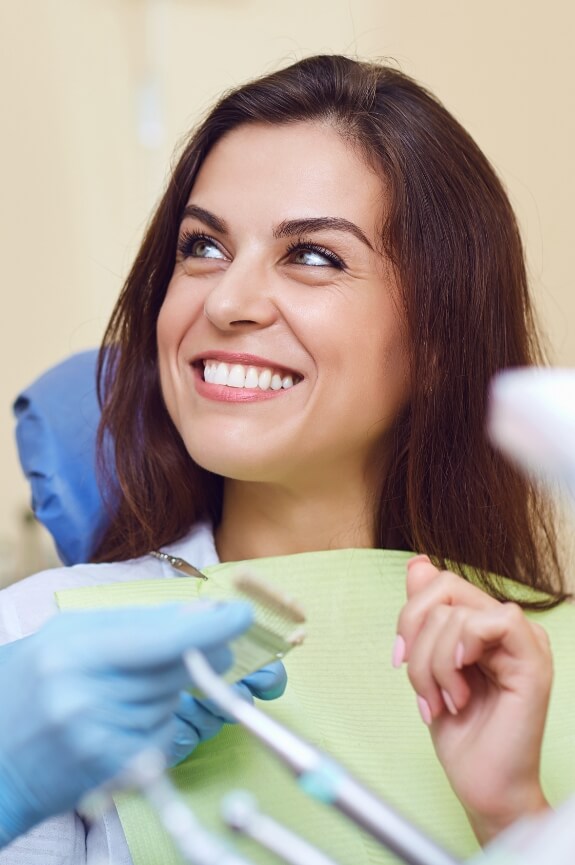 Why Choose Paraiso Family Dental & Orthodontics for Dental Crowns?
High Quality EMAX and Porcelain Dental Crowns
Convenient Location with No Traffic
Dental Office with a Zen, Spa-Like Environment
Benefits of Porcelain Dental Crowns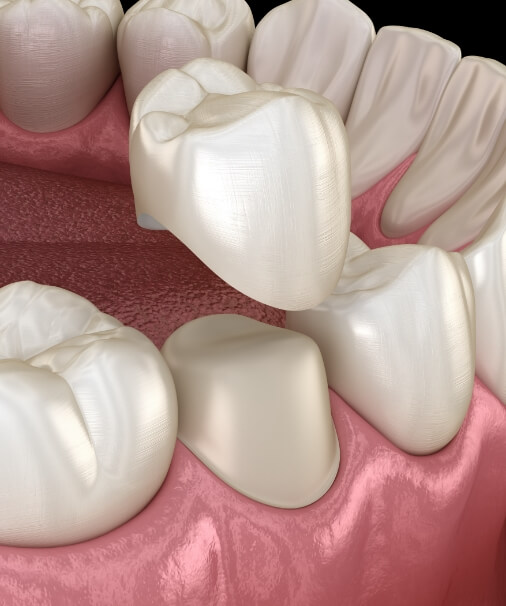 As a leader for Thousand Oaks dental crowns, we use porcelain crowns for a variety of dental needs. Due to their versatility, we are able to prepare teeth that have become severely damaged due to tooth decay. Crowns can also be used to fix teeth that have been broken or chipped. By repairing damaged teeth with a crown, you'll stop the progression of any additional damage while preserving the function and health of the tooth.
In addition to damaged teeth, crowns can also be used to fix certain cosmetic flaws that hurt the appearance of a tooth. Acting as a cap, a crown is placed over a tooth that has certain flaws to enhance its appearance for a more beautiful smile. Crowns can also be used for bridges, partials, and many other dental procedures.
Custom & Long-Lasting Porcelain Dental Crowns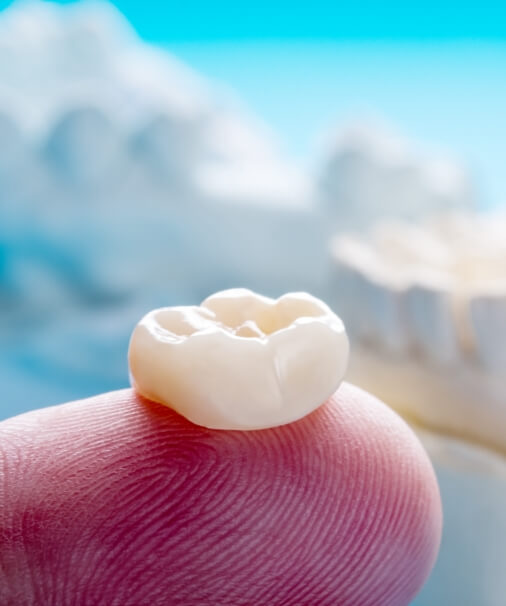 Since we use porcelain crowns, the repaired tooth will blend in seamlessly with your existing teeth. The crown is fully customizable, so it will be made to match the existing enamel color, as well as the size and shape you need for a flawless smile. Using our unique sculpting methods, we'll create an individualized crown that not only looks great but also restores the function of the tooth to promote strength and biting ability.
Porcelain crowns are very durable and offer long-lasting benefits when used for tooth restoration and cosmetic procedures. The added layer of protection the crowns provide allows the underlying tooth to remain protected from future damage. With regular brushing, flossing, and visits to your dentist for cleanings, you'll have the safe and comfortable option you need to repair your smile.
Committed to Building Beautiful Smiles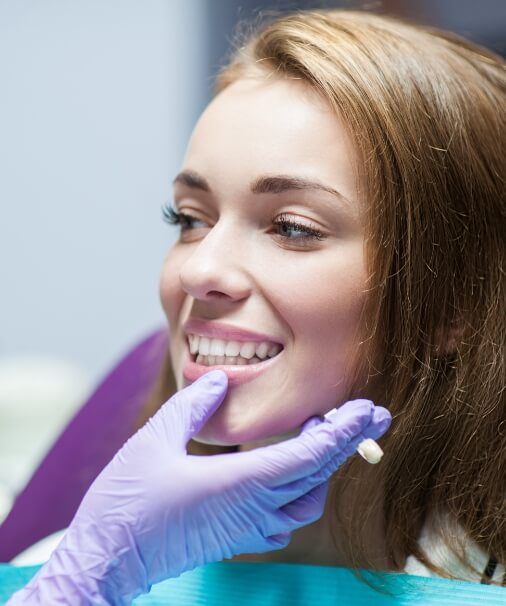 At Paraiso Family Dental and Orthodontics, we are committed to helping you smile beautifully. By offering dental crowns in Thousand Oaks, we're able to restore your amazing smile with the nearly invisible option of porcelain crowns. Dr. Chaffee will evaluate your needs and work to create a truly customized crown to repair your damaged or flawed tooth. In just a couple of short visits, your tooth will be fixed, and your cap will be placed for a beautiful smile.
Dental Crown FAQs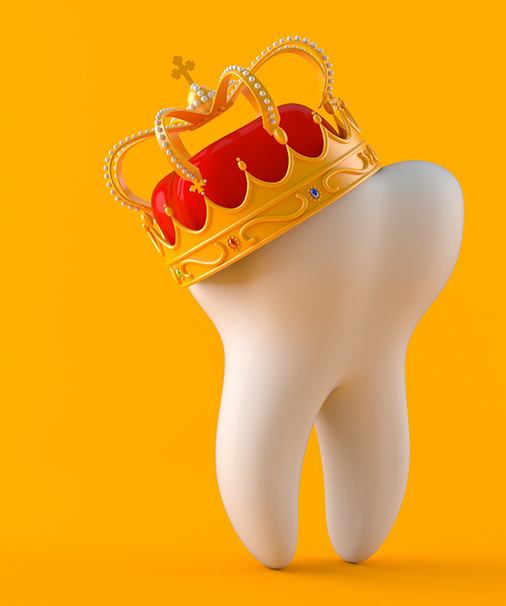 Are you in need of a new dental crown? You may still have some unanswered questions about the procedure, so we're here to help! Here are the answers to some of the most common questions we receive about dental crowns in Newbury Park. If you don't see the information that you're looking for below, don't hesitate to give us a call. We'd be happy to explain more about the treatment process and schedule you for an appointment.
Are Dental Crowns Permanent?
Dental crowns are not permanent, but they are a long-term solution. On average, they can protect your tooth for anywhere from 5 to 15 years. When your dentist reshapes your tooth for a crown, that procedure is irreversible. Tooth enamel does not grow back after it has been lost, so that tooth will always need a crown for protection moving forward. That being said, crowns protect the underlying tooth from additional damage, helping the tooth to survive for much longer than it likely would have otherwise.
Do Dental Crowns Get Cavities?
Technically, it's impossible for a crown itself to develop cavities, but the tooth underneath it still can. In fact, crowned teeth have about the same risk of decay as uncrowned teeth. Poor oral hygiene makes it possible for bacteria and plaque to form around the gumline where the tooth meets the crown. They can then travel underneath the crown and wreak havoc on the underlying tooth. You can prevent cavities in crowned teeth the same way you'd prevent cavities in any other tooth.
Does It Hurt to Get a Dental Crown?
Just like with fillings, your dentist will numb the tooth that they'll be working on when you get a crown. While you shouldn't feel a thing during the procedure, you may experience some soreness for a few days afterward, particularly if you also had a root canal. Fortunately, this is mild and temporary and can usually be managed with over-the-counter pain relievers. Give us a call if your discomfort worsens.
Do Dental Crowns Feel Natural?
Within a few days of receiving your permanent crown, it should start to feel increasingly natural. Crowns are made from durable materials that can stand up to everyday chewing forces just as easily as tooth enamel, so eating with a crown shouldn't feel strange. The reason your dentist reshaped your tooth and took custom impressions was so the crown fits perfectly in your mouth. Ultimately, it shouldn't feel uncomfortable or even noticeable.