Full-Mouth Reconstruction – Newbury Park, CA
Restore Your Smile's Appearance and Function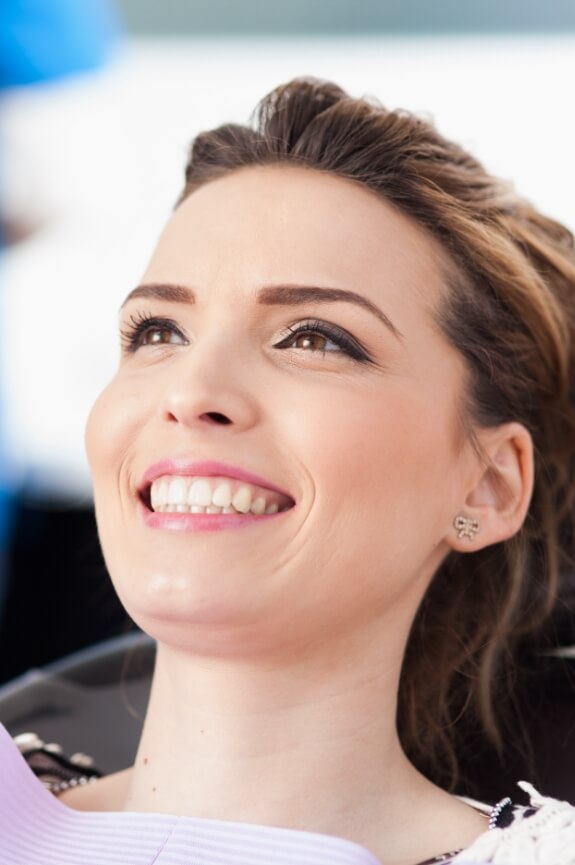 For most people, preventive maintenance and minor restorative work are enough to keep their smiles in good shape. However, there are some instances wherein more serious intervention is necessary to ensure that patients can enjoy the many benefits of a functional, healthy set of teeth. Dr. Chaffee and the rest of our team possess the skills and knowledge to correct even complex dental issues so you can smile, speak, and eat with confidence.
What Is Full-Mouth Reconstruction?
Full-mouth reconstruction is a not a treatment in itself. Rather, it is a treatment plan that takes place over the course of multiple dental appointments. It is a customized approach that has the goal of helping patients who suffer from severe dental problems that affect all or most of their teeth. In some cases, several dentists, including surgeons and other specialists, team up to carry out full-mouth reconstruction.
If any of the following are true of you, you may be a candidate for full-mouth reconstruction:
Oral cancer has greatly affected the way your orofacial structures function
You are missing all or most of your teeth
Due to bruxism (teeth grinding) or other factors, your teeth are severely worn down
Misalignment has affected your bite and has caused damage to your teeth
Poor oral hygiene or an unhealthy diet has led to extensive tooth decay
An injury caused serious damage to your teeth and other oral structures
What Steps Are Involved in Full-Mouth Reconstruction?
The first step in full-mouth reconstruction is an in-depth consultation with your dentist in Newbury Park. After Dr. Chaffee performs a visual examination, takes some X-rays, and talks to you about your goals for your smile makeover, he will begin discussing your treatment plan. Some of the procedures that you may have to undergo include:
Orthodontic treatment
Dental implant placement and reconstruction
Surgeries to correct structural defects
Dental crowns
Periodontal therapy
Cosmetic treatments, such as porcelain veneers or metal-free restorations
From beginning to end, a full-mouth reconstruction may take several months or even a few years, depending on the extent of the problems that need to be addressed.
Once your process is complete, our team will coach you on how to maintain your restored smile. Usually, maintenance is fairly simple and may involve things such as wearing a retainer, visiting us for regular checkups, and sticking to a thorough oral hygiene routine.
What Are the Benefits of Full-Mouth Reconstruction?
If you are dealing with severe dental problems and you choose to undergo total teeth restoration, you have a lot to look forward to! Some of the positive results from a full-mouth reconstruction may include:
Easier eating. Strong, well-aligned teeth will make it easier for you to enjoy all of your favorite foods, including juicy steaks and crunchy vegetables.
Pain relief. Correcting bite problems may relieve symptoms of TMJ disorder. Furthermore, repairing or replacing teeth can spare you from the agony of cavities and overly sensitive teeth.
Long-term health benefits. Your oral health and overall health share an intimate connection. Addressing problems like gum disease and missing teeth may reduce your risk of certain systemic illnesses.
Increased confidence. Few things are as good for your self-confidence as a beautiful, healthy smile. You'll be eager to show off your gorgeous, restored teeth!
To learn more about full-mouth construction or to schedule a consultation with Dr. Chaffee, contact Paraiso Family Dental and Orthodontics today.