Children's Dentistry – Newbury Park, CA
Helping Your Child's Grin Grow
Your child's first teeth are so precious -- but did you know they're just as vulnerable to damage and decay as yours? That's right, even that first tiny, white, perfect tooth is vulnerable to the sugars in milk and all of your baby's favorite foods. That's why we recommend your child's first dental visit to occur around the time the first tooth erupts, with regular visits beginning no later than age one. It may seem early, but your children's dentist provides crucial solutions for children's dentistry in Newbury Park, CA to help your little one enjoy a lifetime of healthy, beautiful teeth.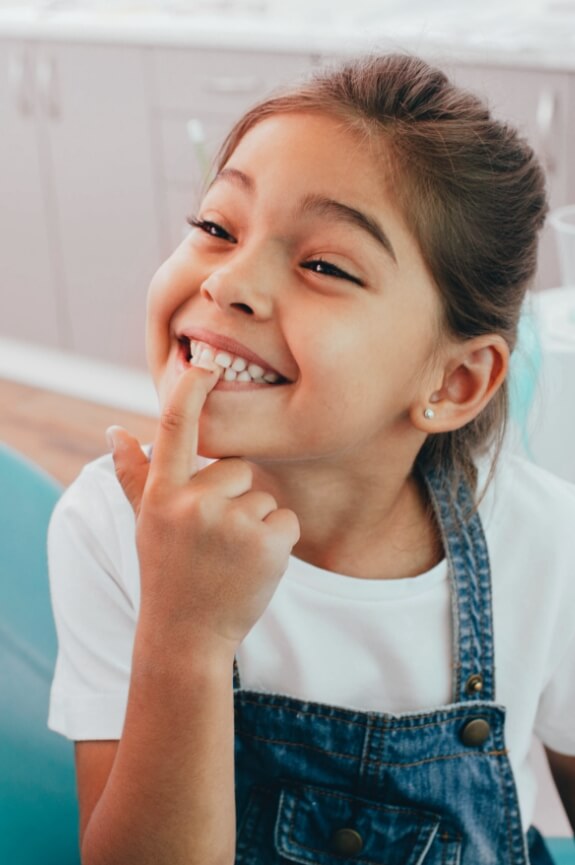 Why Choose Paraiso Family Dental & Orthodontics for Children's Dentistry?
Team That Makes You Feel Like Family
High Quality
Orthodontics Available
State of the Art
Dental Technology
Dental Checkups & Teeth Cleanings for Kids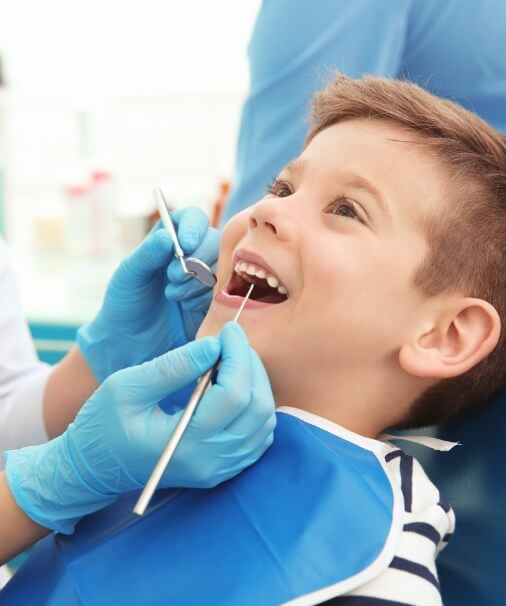 As with adults, children need to have their teeth cleaned every six months to keep their smiles clean and free of decay and disease. Our friendly staff will help your little ones feel safe and calm; we want them to get used to the idea that the dentist's office is a good place to be. After we provide age-appropriate examinations and cleanings, we'll go over the current state of your child's oral health and make sure you're aware of the latest developments as well as actions you might need to take to prevent oral health issues in the future.
Dental Sealants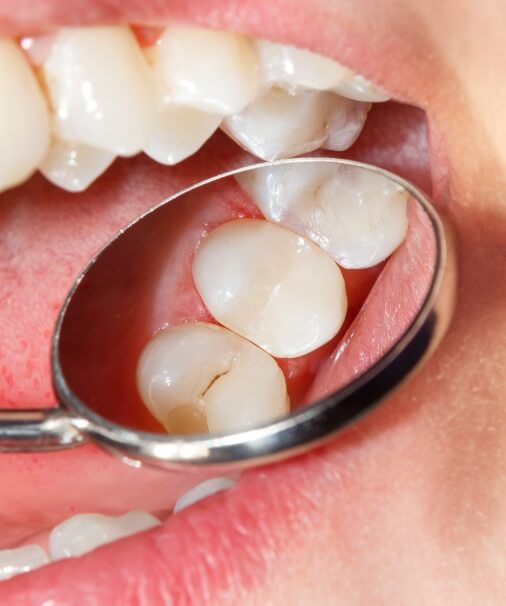 Sealants are placed after the permanent molars come into the mouth – once at age 6 for the 1st molars and again at age 12 for the 2nd molars. Since children are still learning how to brush and floss, they often have trouble reaching the molars to clean them, and as a result those teeth are the ones that have the highest risk of developing cavities. With sealants in place, the molars are protected against decay while the child improves their oral hygiene skills.
Learn More About Dental Sealants
Fluoride Treatments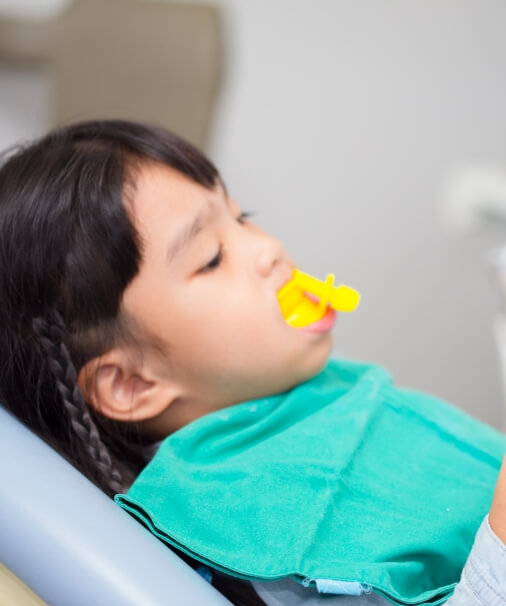 Your child's teeth are still developing, and fluoride is an important part of the process. It helps replace the little bits of enamel that get worn away by daily biting and chewing, it makes the enamel more resistant to cavities, and it helps improve the strength of the permanent teeth once they erupt. If we examine your child's teeth and find that they could benefit from an extra dose of fluoride, we can provide them with a topical treatment.
Athletic Mouthguards
Once your child is old enough to start playing sports, you need to make sure they have proper safety equipment at all times so that they can have fun without running an unnecessary risk of having a tooth knocked out. Our custom mouthguards are designed to fit snugly on your child's teeth so that they're more comfortable to wear. That way, your child will be more inclined to wear their mouthguard when they need to.
Special Needs Dentistry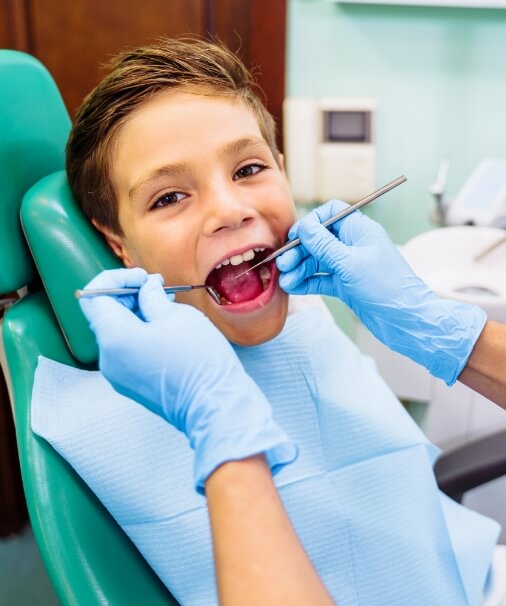 Dr. Chaffee and the rest of our team have been trained to adjust their approach to oral health management to match the needs of every patient. This includes patients with medical or cognitive conditions that need to be accommodated for when receiving dental care of any kind. Your child will always be treated with compassion and understanding under our roof, and we will always go the extra mile to make absolutely sure that they can get the treatment they deserve.
Non-Nutritive Habits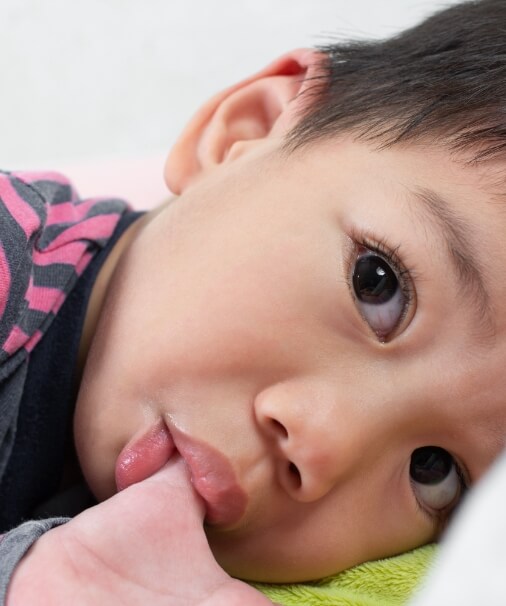 Thumb-sucking and using a pacifier are non-nutritive habits. Nearly all babies engage in such habits, and they don't usually cause problems as long as they stop before the age of 3. If they last much longer, though, they can put your little one on the path towards an open bite or other orthodontic issues. Fortunately, timely intervention can limit the effects of non-nutritive habits on your child's teeth, and we can go over steps you can take to accomplish this.
First Dental Visit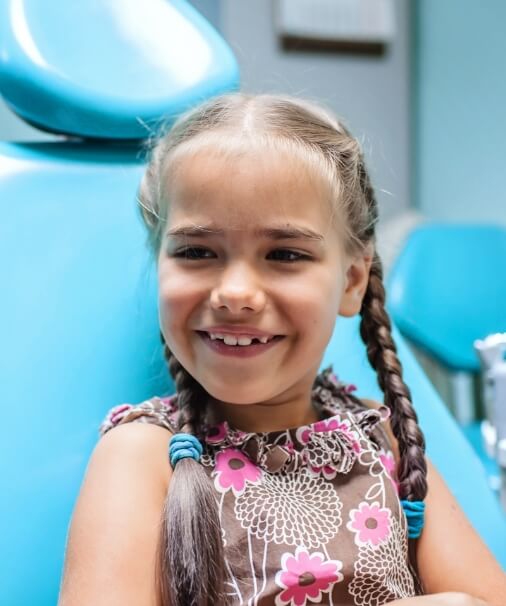 Of course, it's unlikely that your child's teeth will need any sort of major attention during the very first dental appointment. But this visit is about more than checking for decay -- it's also about introducing your little one to the dentist and sending an important signal that there's nothing to fear at Paraiso Family Dental and Orthodontics. Our caring, compassionate staff takes the gentle approach children need to register that good dental care is a big priority -- and not one that should be feared.
Learning Good Oral Care Techniques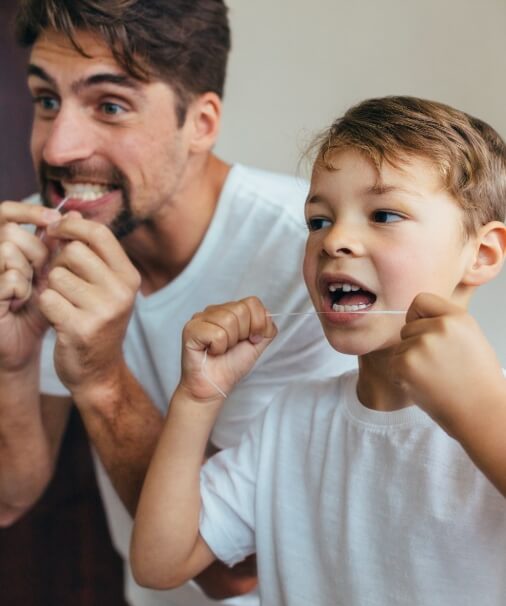 As your child starts to grow more teeth, regular visits to the dentist are also a good opportunity to make sure you are both doing the most to clean their little smiles properly. Dr. Chaffee and the staff of professionals can evaluate your brushing and flossing techniques, and make recommendations as needed.
Dental Care for Children of All Ages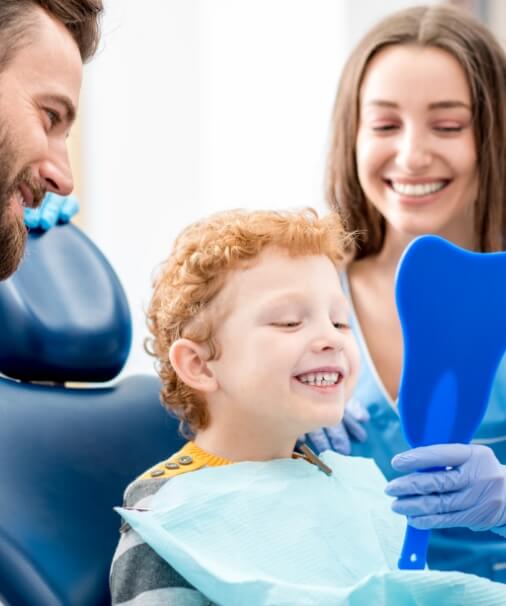 When your child reaches the age of six, she's going to school, eating new foods, caring for her smile -- and her teeth are more vulnerable to decay than ever before. That's why Dr. Chaffee may recommend dental sealants, which are thin protective coverings painted directly onto the back molars. These sealants are fast, painless, and are highly effective at shielding the back teeth from surface decay. Additionally, children can benefit from fluoride treatments to strengthen their tooth enamel from decay-causing bacteria.