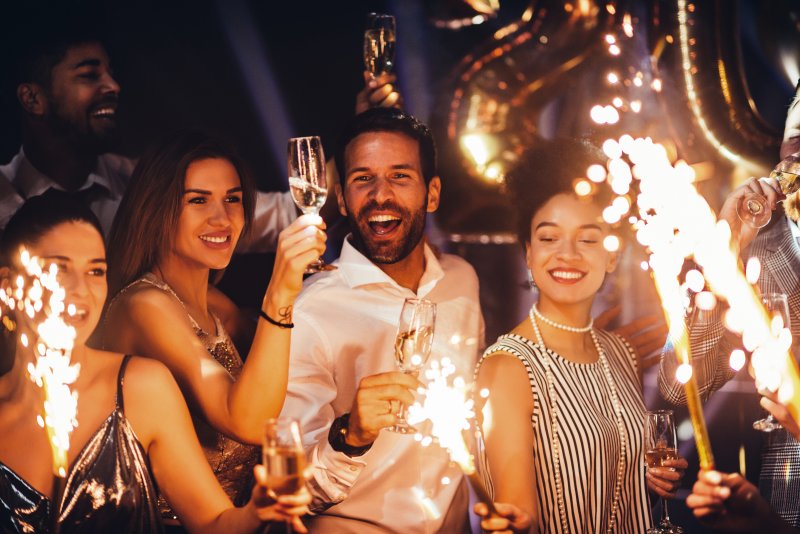 When a new year arrives, it's enjoyable to look back on all the notable events that occurred in the past. It gives you a chance to think about the resolutions you set the year before and whether they're worth revisiting, especially if they involve making healthier habits. But what if a dentist told you that healthy habits didn't only have to focus on losing weight or eating a more balanced diet?
By establishing healthy habits, you work towards better oral health as well, not just overall health. Here's how.
How Sugar Influences Oral and Overall Health
Diet plays a much larger role on dental health than people give it credit. In many ways, the food you consume also influences the rate at which plaque develops in your mouth. So by addressing your diet, you're actively doing both your oral and overall health a big favor.
A great example is sugar, which is one of the main causes of weight gain. If you want to lose weight, cutting out sugar is a great way to start, especially if you've been getting it from refined sources. It also helps to substitute it with healthier alternatives, such as agave, when adding it to hot beverages.
But sugar consumption also makes a difference for plaque development, particularly the amount of time that it spends in your mouth. Sipping on a sugary drink or snacking on a bowl of sweets throughout the day is far more harmful for teeth because it keeps the mouth acidic, resulting in accelerated plaque growth and a higher risk of tooth decay.
Reducing Plaque Buildup Through Better Diet
When it comes to healthier habits, exercise is often touted as the best solution for those who want to lose a couple pounds. In reality, diet is an even more important factor. While exercise is important to anyone pursuing better health, diet should be the main focus if you want to create long-term change.
The same can be said for your oral health. Eating a diet that promotes strong teeth and healthy gums, along with reducing sugar consumption, can make a major positive change for your oral health. Foods like leafy greens, onions and green tea keep the gums healthy, while low-fat dairy products protect and strengthen enamel and bone tissue.
Confirm Whole-Body Wellness with a Dentist!
It's no secret that routine dental visits help you confirm your current oral health and get your teeth and gums professionally cleaned. But did you know that dental visits every six months can help you catch serious illnesses? Dentists can learn a lot about your overall health based in the condition of your mouth alone. They can catch the early signs of:
Heart disease
Diabetes
Malnutrition
Acid reflux
Crohn's disease
Osteoporosis
By visiting regularly, you can catch chronic conditions before they have the chance to cause permanent damage to your overall health and cost you more money on healthcare costs in the long-term. Schedule a visit today to get started or learn more helpful ways to meet your new year's resolution!
About the Author
Dr. Gary Chaffee earned his dental degree from the Loma Linda University School of Dentistry. With decades of experience working in dentistry, you can rest knowing that his knowledge can help you improve both your oral and overall health. To learn more about his practice, you can contact him through his website.