Restorative Dentistry – Newbury Park, CA
How Damaged or Weakened Teeth Can Be Improved
Some teeth become cracked as a result of injury or repeated grinding. Some become decayed thanks to poor hygiene habits. And some are lost altogether due to trauma or issues that aren't treated in time. Regardless of how much damage your smile has suffered, though, it's not beyond repair. Dr. Chaffee has decades of experience restoring damaged and worn-down smiles, helping patients enjoy many more years of enjoying their favorite foods and smiling confidently. Call our dental office to set up a consultation to explore our options for resotrative dentistry form our Newbury Park, CA dentist in more depth.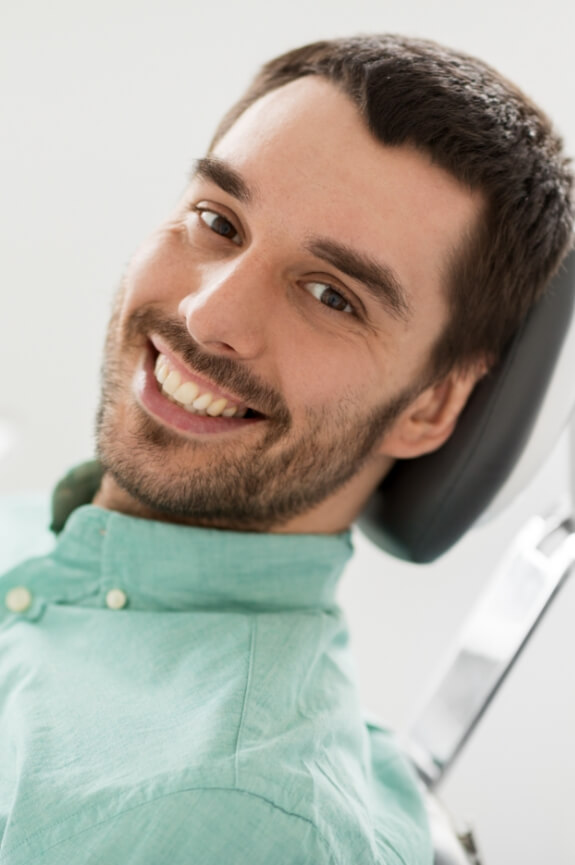 Why Choose Paraiso Family Dental & Orthodontics for Restorative Dentistry?
Partnered with Local Dental Implant Experts
Dentist with Decades of Experience
Team That Makes You Feel Like Part of the Family
Tooth-Colored Fillings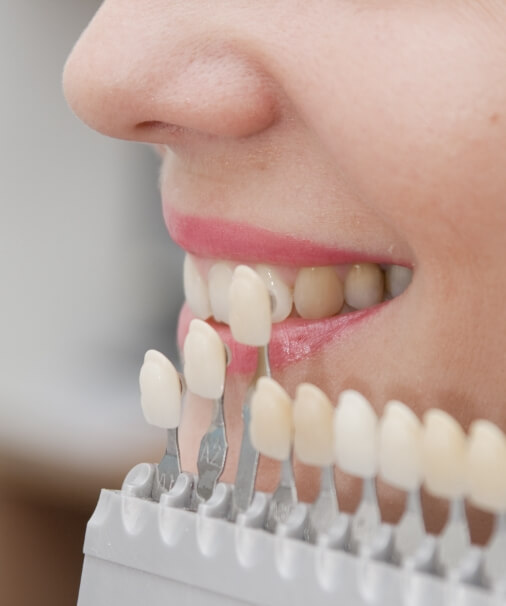 Metal fillings leave your tooth looking much darker, making your dental work all the more noticeable. Our dental office prefers to use tooth-colored composite resin to repair small cavities. Like traditional metal fillings, it replaces the missing part of the dental structure, but it does so while also blending in with the enamel, making it a much more attractive option. It also provides better support for the tooth as a result of bonding directly with the structure.
Learn More About Tooth-Colored Fillings
Dental Crowns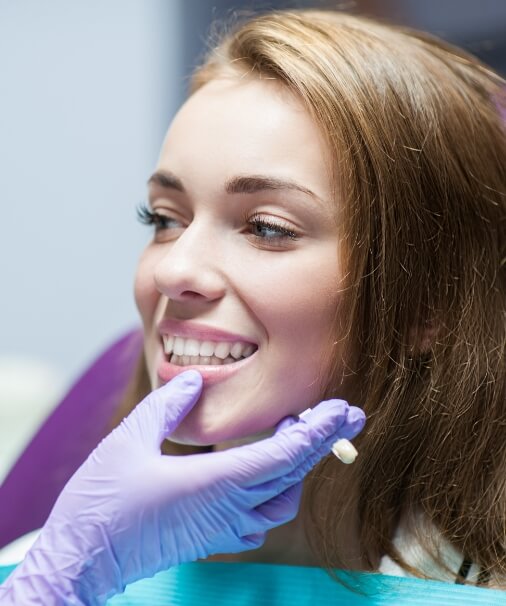 A dental crown can serve many different purposes, but their most common use is to preserve, strengthen, and protect teeth that are too damaged to be repaired with a filling alone. We make crowns out of porcelain, which is both durable and natural-looking. The average porcelain crown lasts for about 15 years, but some can last much longer if you give them excellent care. Your restoration will be customized so that it matches the color of the natural teeth still in your mouth.
Learn More About Dental Crowns
Full-Mouth Reconstruction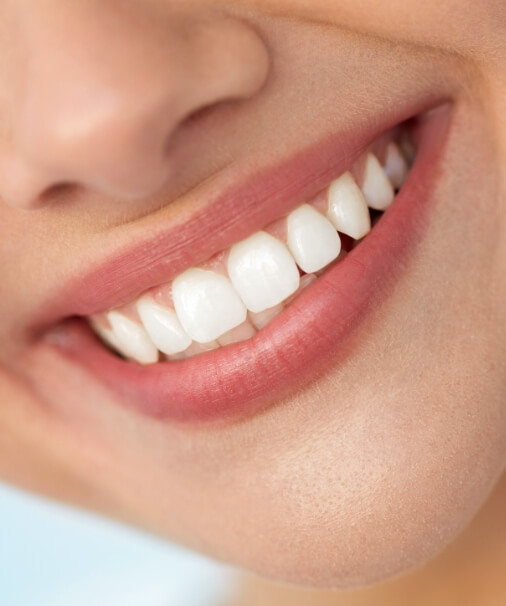 When the entire smile needs to be rebuilt, our first step will be to examine your mouth in detail and discuss your long-term oral health goals. Then we will determine what restorations are needed to reverse the damage. Some situations might call for multiple crowns and fillings, while in other cases we'll need to determine the best method for replacing multiple teeth. The goal is to make sure that you once again have a complete grin with fully functioning teeth.
Learn More About Full Mouth Reconstruction
Dental Bridges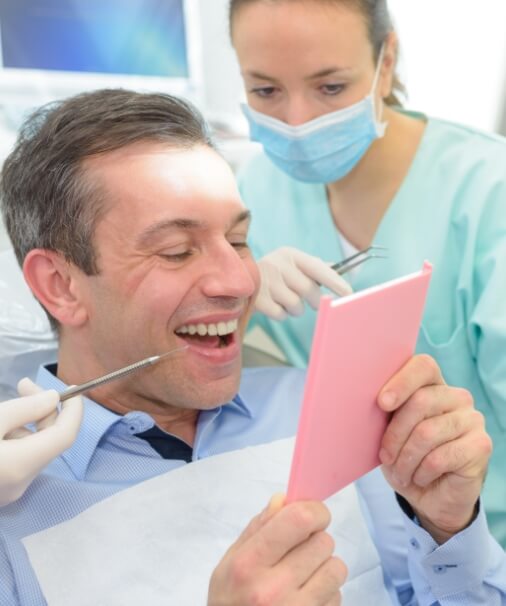 An individual crown can restore a tooth that's still in your mouth, but to replace a tooth that has been lost altogether, you'll need a bridge. This is a combination of two crowns and at least one prosthetic tooth. The crowns rest on natural teeth and hold the prosthetic tooth (or teeth) between them to fill the gap. A dental bridge is fixed in place and is very sturdy, making it useful for filling in individual gaps no matter where they happen to be located.
Dentures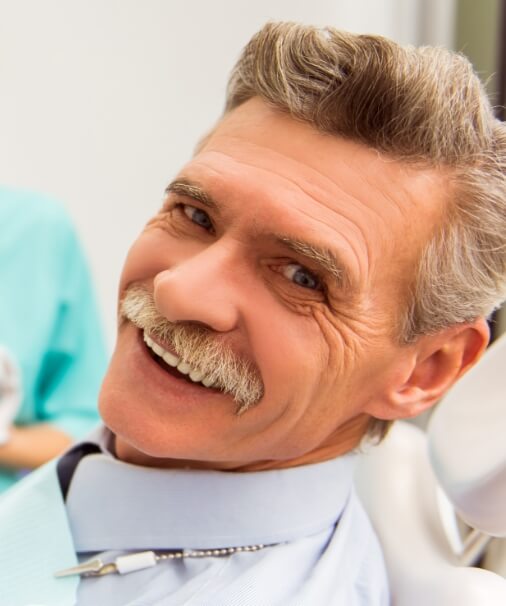 Of the 35 million Americans with no teeth, 90 percent of them wear dentures. These prosthetics have been around for a very long time and are still a cost-effective, efficient way to restore all of your teeth at once. What you may not have realized, however, is that today's dentures are sleeker than the ones your parents or grandparents might have worn, which makes them more comfortable to wear and improves their ability to stay in place while you're eating or speaking.
Learn More About Dentures & Partial Dentures
Dental Implants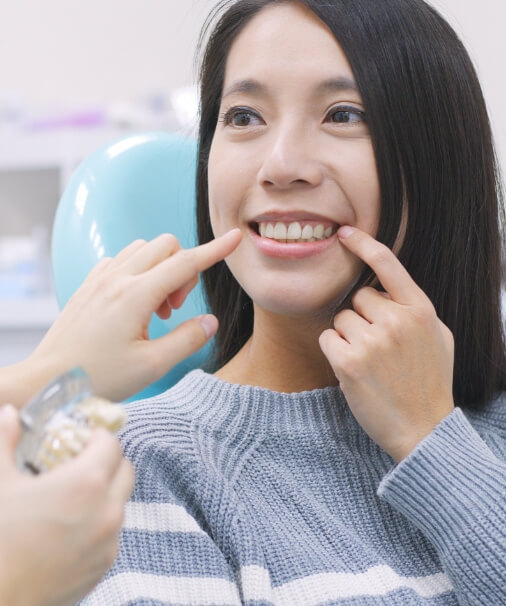 Patients who want new teeth that will help them maintain a healthy jawbone or don't want to worry about their prosthetics slipping out of place can ask about having dental implants inserted into their jaws to act as substitute tooth roots. Implants look and feel so much like natural teeth that it is almost like having the real things back. Dr. Chaffee works with local oral surgeons in order to allow his patients to enjoy the benefits of implant-supported smiles.