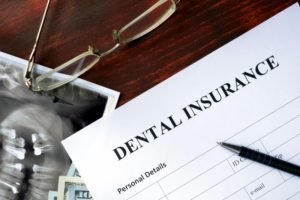 What will you be doing when the clock strikes midnight on December 31st? Sharing a kiss with that special someone? Spending quality time with friends or family? If you have dental insurance, chances are you will also be losing money. This is because many dental insurance companies operate on a "use it or lose it" system, where if you don't maximize all your benefits, then they don't roll over into the next year. Let's talk about how you can avoid losing money by making the most of your benefits.
Get Your Money's Worth
If you already pay your dental premiums, then you should definitely be cashing in on your insurance benefits. Even if you don't need to get any dental work done, you should still see your dentist at least twice a year for routine cleanings. Also, at these appointments, your dentist can check for early signs of issues like cavities, gum disease, and even oral cancer. Problems like these are best treated when detected early.
Know Your Annual Maximum
Your annual maximum is a crucial number to know. It's the highest dollar amount that your insurance company will pay for your care within the calendar year. The average annual maximum for dental insurance is around $1,000. To save money, your goal should be to meet that amount or even exceed it, so any unused benefits don't go to waste.
Meet Your Deductible
Your deductible is the amount of money you have to pay out-of-pocket before the insurance company steps in and starts covering your care. Once you pay your deductible, it's good for the entire rest of the year. Your deductible, just like your annual maximum, will reset at the beginning of every year, so if you've already paid it, you might as well get the treatment you need.
Get Any Needed Dental Work Done
Whether it's due to cost, time issues, or good old-fashioned dental anxiety, it's all too easy to put off getting needed dental work done. Doing so, however, will actually put you at a greater risk for more expensive and time-consuming treatment down the road. A simple cavity, for example, could turn into a more costly root canal or even a tooth extraction in the future if you put off getting a filling. That's why you should always see your dentist as soon as possible if you need any dental work done.
Now that you know how to maximize your dental insurance benefits, why not schedule an appointment with your dentist before the end of the year? They have plenty of room available for you!
About the Author
Dr. Gary Chaffee graduated from Loma Linda University School of Dentistry in 1975. In 1992, he became an international instructor in Progressive Orthodontics and has taught the course to dentists in more than 15 countries worldwide. His professional memberships include the American Dental Association, the California Dental Association, and the Santa Barbara Venture County Dental Society. His practice is in-network with many popular insurance providers and is happy to file claims on your behalf. To learn more, contact Dr. Chaffee's office by clicking here.