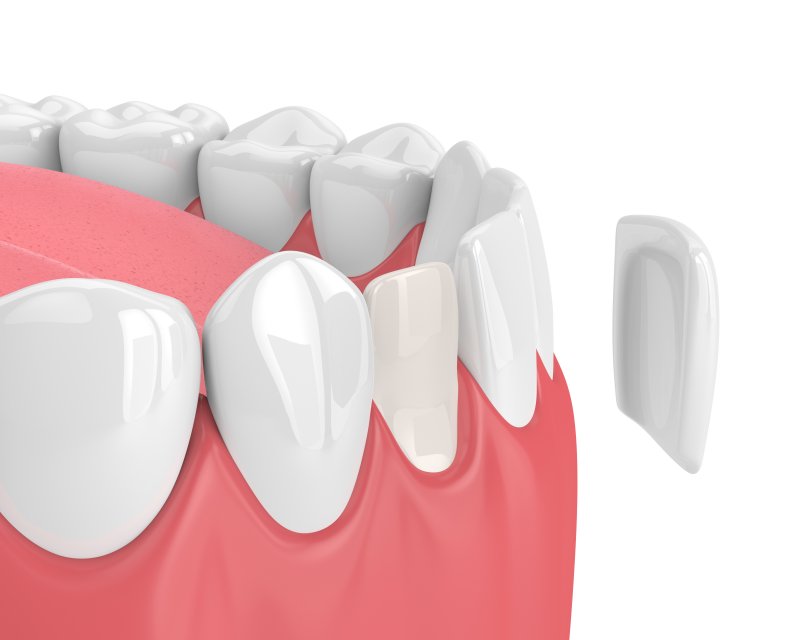 When it comes to smile transformations, there's no question that porcelain veneers offer a level of detail that is truly unprecedented. Even permanent imperfections can be hidden indefinitely thanks to their high level of customization and natural-looking esthetics. However, this has many people asking whether or not they can receive porcelain veneers if they have crooked teeth. The answer is a bit more complicated than you'd think, which is why you should keep reading if you intend to pursue this treatment in the future.
Crooked Teeth Can Be Too Problematic for Veneers
Keep in mind that crooked teeth are not solely a cosmetic issue. In fact, they can make it more difficult for you to maintain routine oral care, as straight teeth have additional gaps for food debris and plaque to collect. This only increases your chances of developing cavities and even gum disease. Crooked teeth are also more likely to rub up against each other, increasing the risk of them becoming chipped or damaged if you bite down too hard or too quickly.
With that said, severely crooked teeth should not be covered with porcelain veneers if they put your oral health at risk. The fact is they would not be correcting your crooked teeth, but rather covering them. Additionally, the veneers may not look natural depending on how crooked your teeth actually may be.
Minor Cases May Still Be Viable
When it comes to crooked teeth, there are two important factors to consider. This includes the severity of your crooked teeth and whether or not your bite is also uneven. If your teeth are only slightly crooked and your bite is not uneven, it's very likely that you'll be eligible for porcelain veneers. For mildly crooked teeth, porcelain veneers truly do have the ability to hide these imperfections and act as instant orthodontics!
It's important to keep in mind that your dentist will just as likely recommend that you undergo actual orthodontic treatment before pursuing porcelain veneers. They'll be a much better judge of whether or not porcelain veneers are safe, effective and capable of lasting in the long-term.
Alternatives to Consider Moving Forward
While porcelain veneers can act as quick orthodontics, there are other treatments worth considering as well. For example, cosmetic bonding can easily fill gaps in between your teeth and they cost much less overall. Of course, there's always Invisalign which works to correct misalignment without the use of metal hardware. However, if your dentist does recommend traditional metal braces, it's definitely worth considering if you want to have a smile that is better prepared to receive veneers later.
Not sure if porcelain veneers or orthodontics are right for you? Schedule an appointment with a dentist today to find out!
About the Author
Dr. Gary Chaffee earned his dental degree from the Loma Linda University School of Dentistry. He went on to complete a post-graduate studies program in Progressive Orthodontics. He also offers numerous cosmetic treatments to improve the appearance of teeth, including porcelain veneers and cosmetic bonding. To learn more about his practice, you can contact him through his website.