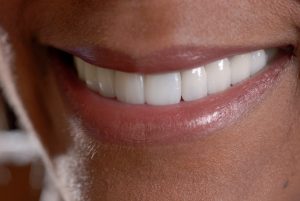 Self-confidence comes with a great smile. Change your teeth for the better with services from premier cosmetic dentist, Dr. Gary Chaffee in Newbury Park.
Disappointed with how your teeth look? Wishing for a brighter, more even smile? Newbury Park cosmetic dentist, Dr. Gary Chaffee at Paraiso Family Dental & Orthodontics, skillfully refurbishes less than perfect smiles, transforming them into teeth to be proud of.
Cosmetic dentistry can improve your smile
Is dentistry an art or a science? In reality, it's both. Cosmetic dentistry emphasizes the aesthetic side of this important health care service, taking teeth and gums marred by stains, fractures and congenital defects and changing them to a more pleasing smile. Cosmetic dentistry patients remark that once they have had their dental defects corrected, they simply cannot stop smiling. That's how much self-confidence can change after a smile makeover.
It doesn't have to be complicated
While Dr. Chaffee also offers dental services such as tooth-colored fillings, ceramic crowns and state of the art dental implants, these beautiful and natural-looking restorations are not always part of a treatment plan.  Dr. Chaffee also expertly straightens mild to severe orthodontic cases with Invisalign clear braces or traditional orthodontics. However, a great many of his cosmetic dentistry patients have outstanding oral health, and yet, their teeth look  less than perfect.
Enter the world of professional teeth whitening, composite resin bonding and porcelain veneers. When appropriate, these 3 services, alone or in combination, take wear and tear from a smile and correct defects that have bothered people for years.
Composite resin bonding successfully reshapes teeth marred by stains, cracks, chips, overcrowding and gaps. Your Thousand Oaks dentist applies a unique material composed of ceramic and acrylic to sculpt and shape one or more teeth, creating a bonded surface that is naturally-colored and durable. The quick procedure involves a painless etching of the teeth and application of the resin. Dr. Chaffee uses a special hardening light to cure the resin, and he smooths and polishes it for a flawless appearance. Bonded teeth retain their new look for years with good oral hygiene and professional cleanings.
Teeth whitening is another fast and economical way to redo teeth stained by years of smoking, coffee or simple wear and tear.  Superior to over the counter whitening toothpastes and strips, in-office or at-home whitening from Paraiso Family Dental powers out food, beverage and tobacco stains with a concentrated  hydrogen peroxide gel. Applied in the office for outstanding results in about an hour, or used at home for more gradual but amazing color change, teeth whitening with Dr. Chaffee safely, effectively and economically makes patients smile and smile.
Porcelain veneers renew healthy teeth that have more intense cosmetic defects such as deep discolorations, uneven length,  fractures or minor orthodontic problems such as big gaps or over crowding. Thin shells of dental grade ceramic, veneers are tooth-shaped, color-matched and permanently bonded to the front side of teeth. Dr. Chaffee ensures each veneer compliments the smile and overall facial appearance of the patient. Veneers last for years with gentle eating habits and diligent oral hygiene.
Look amazing and feel great
That's what cosmetic dentistry is all about. Learn more about renewing your smile by contacting Paraiso Family Dental & Orthodontics for a personal smile consultation.