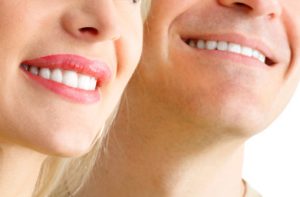 Well, here we are in September already. Unbelievable. Where do the months go? Before you know it, Thanksgiving, Christmas and New Year's will be upon us. If you'd like to wow your family and friends with a beautiful, new smile, then now is the time to start planning. At Paraiso Family Dental & Orthodontics in Newbury Park, CA, Dr. Gary Chaffee and the team can use porcelain veneers to give you a smile that is appealing, attractive and confidence-boosting.

What are Veneers, Thousand Oaks Wants to Know?
Porcelain veneers are micro-thin tooth-shaped shells of dental porcelain that Dr. Chaffee bonds to the teeth in your smile zone in order to create a new smile for you. Typically, the procedure for porcelain veneers requires scheduling two appointments in our office. At the first, you and Dr. Chaffee will discuss your smile goals. It's not a bad idea to bring photos of friends or even celebrities who have smiles that you admire. We'll take these into consideration along with your facial features and measurements of your face, your natural tooth color and even your complexion. Then, with the aid of photos, x-rays and molded impressions of your teeth, Dr. Chaffee will design veneers that are uniquely complementary to you.
To prepare your teeth for your permanent porcelain veneers, we'll need to remove a minimal amount of enamel from your teeth. By removing one to two millimeters of enamel, your veneers will lay flush and in line with your other teeth. Once your teeth have been prepared, we'll take another impression that our dental lab will use to fabricate veneers that fit perfectly. You'll leave our office wearing a set of temporary veneers that will protect your teeth and help you become accustomed to having veneers in your mouth.
Once the lab ships your permanent veneers to our office, you'll come in for a second appointment. Dr. Chaffee will remove the temporaries and together you'll check the shape, fit and color of the permanent set. Any necessary adjustments will be made, and then Dr. Chaffee will bond each veneer to the corresponding tooth. Once all of your veneers are in place, you'll have a smile that is ready to impress people over the holidays and for many years to come.
Call Our Office Today
If you would like to learn more about how porcelain veneers can give you a more attractive smile, then schedule a consultation with Dr. Chaffee at Paraiso family Dental & Orthodontics. We welcome patients from Newbury Park, CA, and surrounding areas including Thousand Oaks, Malibu, Santa Clarita, Santa Monica, and Westlake Village.